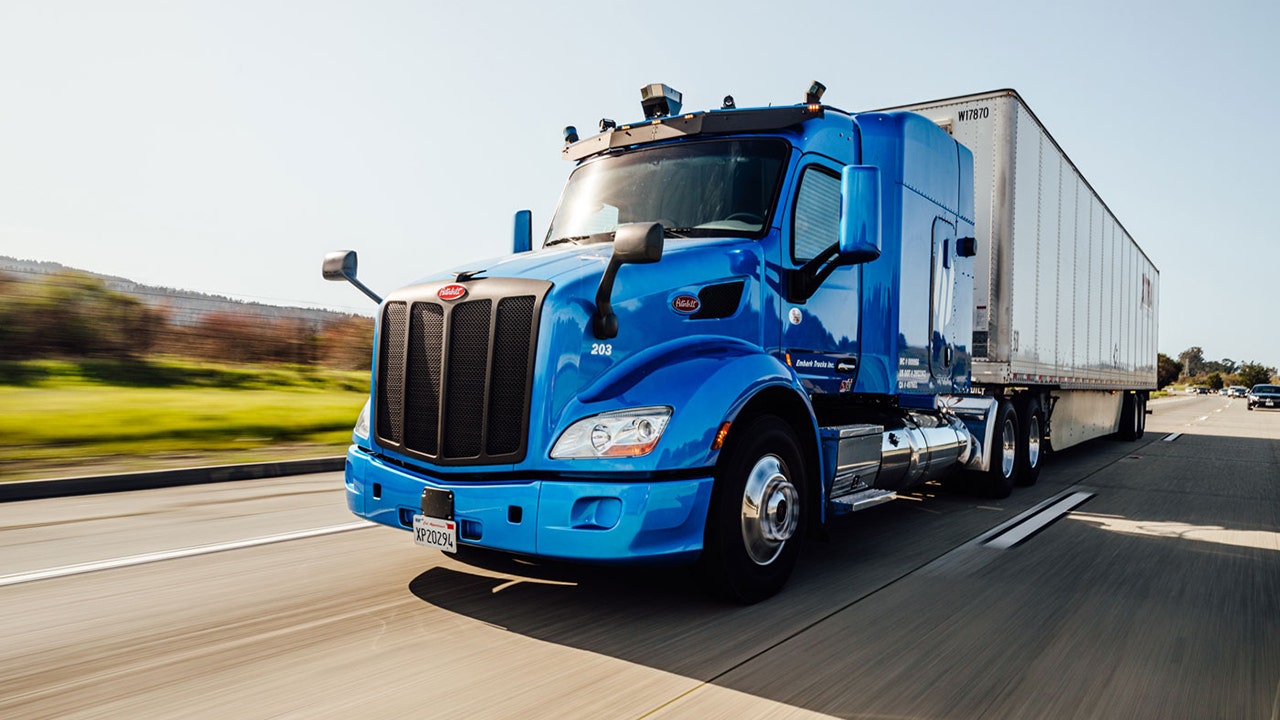 Considering the latest inflation figures are bad, the Biden administration is about to make things worse. Last week, the Department of Labor announced a new rule that will reduce the use of contractors and freelancers – the heart of the "gig economy".
This rule, framed as "helping" these workers by forcing them on payrolls, would certainly be another example when "help hurts" from the Biden administration.
The reality is that at a time when consumer inflation is crushing Americans, this regulation will drive prices even higher. It will destroy jobs and, no doubt, this false act of benevolence will deprive individuals and families of autonomy over their own lives. The rule is subject to a 45-day comment period and the American public must speak out loud when they say "thanks but no thanks".
AMAZON WORKERS HIGH-LEVEL NY REJECTING ASSOCIATION OFFER
This rule will increase the cost of everything, as the gig economy is much more than ride-sharing and food delivery. Concert workers who will be subject to the restrictions of this rule include plumbers, electricians, nannies, teachers, journalists, therapists, and actors – pretty much anyone who offers their time and talent on their own terms.
Here's how that will happen. Everything has a cost and it is the consumer who pays. When a business has to provide insurance and pension plans, paid leave, sick days and disability insurance to its employees, these costs are ultimately paid by the customer. Conversely, as independent contractors work for themselves, they do not have to bear these costs and can pass the savings on to us.
Peer-to-peer services help us maximize earnings and savings by connecting job seekers with people who need work. This increased efficiency eliminates marketing costs, transaction costs and losses from wasted time. Forcing Americans to become employees removes that efficiency – it raises the prices we pay.
This is not a hypothesis. We saw how this played out in California two years ago when the state passed AB 5 mandating that independent contractors be employees. because the cost of full employment was enormous. Even the art in California was not spared, as theaters and orchestras had to cancel performances they could no longer afford. And some businesses, like Wonolo and Vox Media, have left the state entirely.
California's pest law also covers our supply chains. When the law went into effect this summer, California's 70,000 independent contractor truck drivers were given the option to find an employer or a new job. This has led to protests by drivers and port closures. As truck drivers become harder to find and more expensive to ship, Golden State citizens expect price increases on things like household items. Of course, California's actions aren't just limited to the state, they're damaging supply chains across the country.
CLICK HERE BRING FOX BUSINESS IN ACT
Now Biden wants to replicate California's mistake nationwide, risking the jobs of more than 350,000 independent contractor truck drivers, further breaking their supply chains. If shipping stuff is difficult today, imagine what would happen if those truck drivers couldn't work. And many of the workers at the facilities unloading these trucks are independent contractors.
Every time we call a plumber, dine at a restaurant, or even get our newspaper delivered, these new costs are the American consumers who will eat at higher prices. It's not complicated; basic economy. But that's what we can expect from a Minister of Labor without a year of work experience and a president and management with hardly any business or economics background.
CLICK TO READ MORE ABOUT FOX BUSINESS
Americans are suffering enough with 8.2% inflation and high gas prices. They certainly don't deserve government regulation that will raise prices and kill jobs. And yet, that's exactly what this new rule will do. Like the American Recovery Plan, the Inflation Reduction Act, and other spending under this administration, this proposed rule to regulate the gig economy will fuel a raging trashcan fire, a perfect metaphor for the Biden administration's misguided relief efforts.
Carl Szabo is NetChoice Vice President and General Counsel and the George Mason Antonin Professor of Internet Law at the Scalia School of Law.